The career I'd totally want if I weren't a beauty writer? I'd want to
star on Broadway
. And while I think for me that's just a pipe dream, for the beautiful and talented
Elizabeth Stanley
it's become a reality. Elizabeth grew up in Camp Point, IL -- a small town of about 1000 people about 30 miles from Quincy -- where she did community theater and took tons of music lessons. After graduating from
Indiana University
(she and I were in the same choir,
The Singing Hoosiers
!), she moved to New York City and started doing regional theater. As a member of the cast of
Company
at Cincinnati Playhouse in the Park in 2006 -- she played the somewhat naive stewardess April -- Elizabeth received her big break when she discovered that the show would be moving to Broadway. But that's not all -- this past season saw Elizabeth as Allison in the stage-to-screen adaptation of
Cry-Baby
! What a dream come true, right? I'm super-excited to bring you this interview with Elizabeth, who was kind enough to share her beauty and skincare regimen with me. And seriously, this gal is so utterly gorgeous -- why
wouldn't
you want to know how this Broadway star keeps her skin intact, what her day to day beauty techniques are, and even how she prepares for a show each night? You simply must keep reading!
How did you get started in theater?
I was always interested in music and anything dramatic, but I didn't really start doing shows and taking lessons until I was about 12. My parents were very supportive and drove me back and forth, and paid for lessons, etc., but always really left it up to me to pursue it as much or as little as I enjoyed.
What is your daily beauty and skincare regimen -- and does it change when you're performing and wearing a lot more makeup?
I use
Bliss Fabulous Foaming Face Wash
, and then follow up with a light SPF moisturizer for the daytime (now that it's summer I'm using the
Jergens
healthy glow). At night I use the same Bliss face wash, but use the slightly heavier
Burt's Bees Marshmallow Vanishing Cream
, and
Burt's Bees Royal Jelly Eye Gel
. When I am performing, I use the same products, plus I use
Clinique
eyes, lips and lashes makeup remover. When I'm performing I try not to wear makeup during the days to give my eyes and skin a break! It's also nice to see yourself as you really are, and not so made up!
How do your hair and makeup get done for shows? Do you have hairstylists and makeup artists working with you, or are you responsible for your own?
Every show has a makeup and hair designer. When a show begins, the makeup designer will meet with you as the actor to discuss what their vision is for your character. If you have other ideas, they are usually very open to incorporating them, and also to accommodating certain products/skincare needs you might have. Then they will provide you with the proper makeup and often will do one side of your face and have you do the other side. This is because once a show is running, the actor is responsible for doing their own makeup every night.
Similarly, at the beginning of a show the hair designer will meet with the actor to speak about the ideas for the character's hair. Many times a wig is made. This is because it's easier to avoid bad hair days, and also to maintain a consistent style/color/cut/etc. I love a wig because it cuts down on my prep time before the show! If I'm wearing a wig, then all I have to do is pin curl my hair so that it lays flat to my head and the wig is a snug fit! There is a person in charge of wigs who washes and styles the wigs for each show. That person, or someone on that crew (there are often several people to maintain all the wigs) also helps me get in and out of my wig before and after each show. If I'm using my own hair then I would most likely be in charge of styling it every night according to the hair design.
Is there a regimen you follow for removing show makeup and keeping your skin intact?
See above! Bliss wash! And Burt's Bees! And Clinique! I use a wash cloth for removing my makeup to really make certain I am wiping it all away.
What are some of the highlights you've experienced in your career?
For certain my two Broadway shows --
Company
and
Cry-Baby
-- have been a highlight!
Company
especially will always hold a special place in my heart because it was my Broadway debut. It was an honor to work with both Composer/Lyricist
Stephen Sondheim
and Director
John Doyle
, as well as the fabulous music director,
Mary-Mitchell Campbell
. In addition, I felt honored to share the stage with such an insanely talented and kind-hearted group of people ... the entire journey is something that I will forever cherish.
Performing on Broadway must be fun -- but what are some things you do for fun outside of the theater?
I love spending time outside, camping, hiking, worshiping the sun! I just returned from a weekend in the Poconos for the wedding of one of my Company cast mates ... we took a great canoe trip on the Delaware River and spent one afternoon picking wildflowers for her bouquet! I also enjoy Bikram yoga, sewing, baking, card-making and painting.
What are your beauty essentials?
I have recently fallen in love with the
M.A.C
eyeshadow
Gleam
-- I wear it whenever I want the perfect summer shimmer!
I also am addicted to the
Tarte Rise & Shine Natural Lip Stain & Lip-Enhancing Lipgloss in Nectar
-- subtle, yet glowing!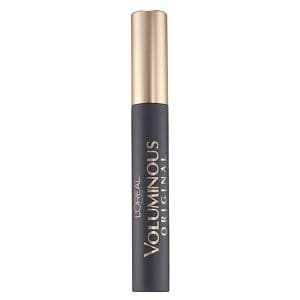 L'Oreal Voluminous Mascara
is my long-time fave for the lashes.
And I am also a big fan of
M.A.C Studio Fix
, I first used it for stage because it can be applied heavily to really even your skin tone. But now I love it for every day too -- when lightly dusted on with a brush, it's just like wearing a light powder!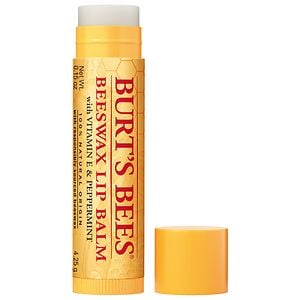 And of course,
Burt's Bees 100% Natural Lip Balm
, simple minty goodness!
Thanks so much to the beautiful Elizabeth Stanley for taking the time to share her beauty regimen and a little about herself with The Beauty of Life. Keep your eyes out for her -- you'll be seeing a
lot
of her on the Great White Way in the future!