I recently had the pleasure of attending a product demonstration with
Three Custom Color Cosmetics
. Right from the get go, I was totally amazed by the makeup artist on hand,
Dina Gregg
. This spunky blonde firecracker was so knowledgeable about product and how to apply it, even making the same two highlighters work on two completely different skin tones! I just knew I had to feature her on
First Look Fridays
. And so I am utterly pleased to bring you this week's edition, featuring makeup artist Dina Gregg! Dina hails from Boston and has an interesting, varied background that really helped to form and influence her work. Read on to discover more about this fascinating gal!
Can you tell me a little about yourself?
I grew up with a lot of culture and art influences. My mom's from Norway, and both parents love to travel, so that exposed me to other peoples, new perspectives, different aesthetics, traditions and local handicrafts. Mom was my music teacher in grade school, and Dad had been a theater major in college, so my family is basically four silly hooligans who love costumes, singing songs and affecting funny voices and playing characters. As I was the most visual in our house, I guess I was drawn to masks and beards and eye patches and -- yes! -- makeup!
How did you first become interested in makeup, and what led you to become a makeup artist?
You could say that art school (at Boston University) led to beauty school (Blaine) led to makeup school in Paris (Ecole Fleurimon), but I think that it all started much earlier. When I was in first grade, my sister Anika and I participated in Verdi's
Aida
(presented by Sarah Caldwell's Boston Opera Company, no less), and for a couple dozen performances we were bodypainted with brownish stuff that I can only describe as being akin to slip used for ceramics. Then our blonde heads were SPRAY PAINTED black! And
voila
! We were Egyptian.
I was also a ballet dancer for many years -- there is a photo of me about age seven, backstage in line to see the blue-haired "makeup lady," and -- though there is much commotion and tulle tutus around me -- my eyes are fixated on the powder, lipstick, cake eyeliner and brushes lying out on the table. I guess a picture really does speak 1000 words.
In my teen (angst) years I turned Goth. Way Goth. I might have been wearing
Cleopatra
liquid liner, but my skin was not at all Egyptian; instead I had a "Snow White tan." Lots of
Coty
loose powder and
Revlon
"Wine with Everything" red lips reapplied between every class. By appearances I was anti-establishment, but all the while my secret vice was fashion. My bedroom was plastered with tearsheets out of
Vogue
and whatever
Ines de la Fressange
Chanel campaign had just come out. I was as much in awe of Paloma Picasso and Anh Duong as I was Cindy, Christie, Helena, Naomi and Linda.
And there are many other reasons and ways I wound up here ... but these are the biggies.
What are some of the shoots and shows you've worked on that have stood out as highlights in your career?
I've worked with
Karl Lagerfeld
twice -- once at the Chanel Cruise collection presented at Grand Central Station, and once at Pier 59 where Karl was taking pictures for Harper's Bazaar. What can I say? Karl is an enigma and a warm man all at once. A self-proclaimed "cartoon character." Gotta love Karl.
Another turning point was making the cut on
Pat McGrath's
team. My first show with her was Dior Couture in January 2004, and what a testing ground to prove oneself! Ooh la la. You could say it was high pressure. But I just went for it, and when Pat checked my girl's face she only said one word -- "Perfect." I didn't know if I should faint or do a little dance.
Working on
Make Me a Supermodel
for Bravo TV was pretty rad, too. A really fun experience all around, plus I got to be on set with
Tyson Beckford
every week!
Have you worked with any makeup artists that inspired you? What did they teach you?
1) Naturally,
Pat McGrath
. She's taught me countless things, but I'm too devoted to her to spill the beans, except maybe this rule of thumb: when the lips are deep red at Vuitton, keep the peaks from being too "witchy."
2)
Denise Markey
has shown me how to conduct oneself diplomatically (on set, in business in general) while still being fun to be around.
3) I've learned interesting stuff from
Gucci Westman
about layering products.
4) I got a nifty eyebrow trick from
Dick Page
.
What are the products and brands you simply can't live without?
Embryolisse
Elizabeth Arden Eight Hour Cream Fragrance Free, 1.7 oz
Karite Lips Shea Butter Balm
Laura Mercier Secret Camouflage

Three Custom Color Specialists
Mood Lighting Shimmer Cremes -- of course! I created them!

Three Custom Color Specialists
Cool Camel Eye Shadow
Bobbi Brown Face Touch Up Stick
NARS Pressed Powder in Mountain
MAKE UP FOR EVER Aqua Rouge Lipgloss
Wet 'n Wild
Lipliner #666
Fresh
"Here Comes the Sun" blush/bronzer palette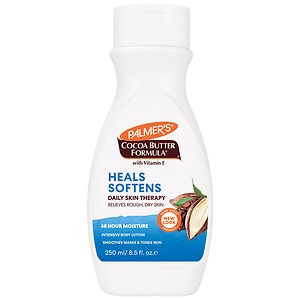 Palmer's Cocoa Butter Formula With Vitamin E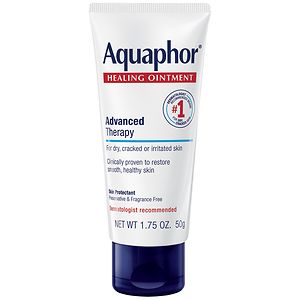 Aquaphor Healing Ointment
What is the most rewarding part of what you do?
Making people feel great about themselves. To borrow a phrase, I like to "turn that frown upside down!"
What are your top 3 makeup tips?
1)
Less is more.
Try to adopt the French women's rule of getting dressed, which is to remove one item before walking out the door. The same goes for makeup. In the real world, making up the eyes, cheeks, lips, plus bronzer, etc. is all too much. We are all individuals with unique features. Play with YOUR own face to discover which feature to highlight, and also which makeup steps to OMIT. Sometimes a woman who rocks a signature lip color needn't wear concealer, while another person only needs blush, no mascara, and lip balm. Real beauty is not about looking airbrushed, it's about looking effortless.
2)
Curl your lashes!
Enough said. I'm not the first to say it and I won't be the last.
3)
Moisturize.
Inside and out. Drink lots of water and wear cream both day and night. Could be CVS brand or Creme de la Mer -- that's up to your taste. Just so long as you moisturize with SOMETHING!
Playing with makeup must be fun -- but what do you do for fun outside of being a makeup artist?
This summer I'm surfing every chance I get, and also working on some tattoo designs for a couple friends. I'm a pretty curious person, so I love to discover new stuff all the time. I travel quite a bit, but even just tooling around downtown Manhattan on my bike can open up new worlds. Sometimes I go to a bookstore and flip through guide books to places I have yet to visit -- Madagascar, Galapagos, Rio, Micronesia. I love world cuisine as well -- Vietnamese food is my favorite!
Thanks so much to Dina Gregg for this fabulous interview. And be sure to check out her amazing
Mood Lighting Shimmer Cremes
for Three Custom Color Cosmetics, which really do work on every single skin tone!