By now, many of you know about my
Twitter
and
Facebook
bestie, the fabulous makeup artist
Gregory Arlt
. Gregory has been a Senior Makeup Artist for
M.A.C
for over 15 years, creating some of the most gorgeous looks you'll see coming down the runways every season. He also works with the fabulous
Dita von Teese
and the very funny
Fran Drescher
, among many other celebs, and is one of the nicest people you'll ever meet! Keep reading to find out tons more about the amazing Gregory Arlt.
Can you tell me a bit about yourself?
I am a rare Angeleno native! I grew up in a little suburban area called Westchester, near LAX and the beach. We were the "kool aid" house, where all the kids came over to play. Very Brady Bunch! I went to Westchester High. When my "fashion" hormones kicked in I honestly detested being in school, so my best friend and I would ditch and take the bus to Melrose, where we'd buy hair dye and punk and new wave clothes and magazines at shops like Poseur and Flip. My dad is an artist, so while most kids were throwing a football around with their dads, mine would set up easels in the yard and teach my sisters and I about art and painting. I loved it!
How did you first become interested in makeup, and what led you to become a makeup artist?
I was dragged into it kicking and screaming in the best possible way. I started doing makeup about 20 years ago. I worked at a retail shop in Santa Monica called
Fred Segal
. Fred Segal carried a huge range of makeup and fragrance and I'd initially been interested in the custom blending fragrance bar. They asked if I had makeup experience, I said,
YES
. I used to tie down my two sisters and friends in high school and practice on them. I also had a roommate who was a makeup artist and she taught me so much. After about three and a half years at Fred Segal,
M.A.C
found me, hired me, and the rest is history. I am also repped by
Exclusive Artist Management
agency and they've been amazing.
What do you love most about working with M.A.C?
Where do I begin???? First and foremost, the people. I have never been around more creative, compassionate, talented people in my life. They always continue to inspire and motivate me to be a better artist ... and better person! And I can't lie -- the travel is amazing. I work hard, but get to see the world -- literally -- for free!
Have you worked with any makeup artists who inspired you? What did they teach you?
I have to give huge credit to
Philippe Chansel
. The man is a true artist. He hired me 16 years ago at M.A.C and taught me SO much about makeup. The art of it, the application, the blending, the color theory, everything. He'd already had a huge freelance career and did many cosmetic campaigns and had an amazing portfolio.
Kevyn Aucoin
and I were friends and I remember him telling me I did the best eyebrows in the business. Talk about a compliment!
Many artists at
M.A.C
blow me away -- the list is endless.
What are some of the moments that have stood out as highlights in your career?
There are too many to list, but one of the ultimate highlights was being asked by
Cher
to design her makeup (and her whole show's, too!) for her
Living Proof
tour. This is a woman I'd watched all my life, from TV to film, and now I'd be able to work with her. It was an amazing experience, and I was so flattered when she asked me to do it again for her Vegas show!
I know you've embraced Twitter (and I love calling you my Twitter bestie!). What do you love the most about being a part of the Twitter movement? :)
Twitter is such a fun way to keep up with your peeps! I love the idea of a micro blog ... totally modern.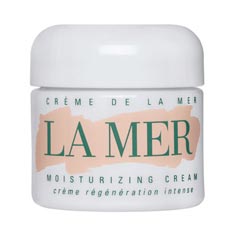 What are the products and brands you simply can't live without?
I am obsessed with skin care! From
M.A.C
to
La Mer
to what I find in the pharmacies in Paris ... I can't get enough!
What are your top 3 makeup tips?
1) Use your imagination.
2) Don't EVER be afraid to try something different.
3) Makeup is the ultimate disposable accessory -- it washes off!
What is the most rewarding part of what you do?
Meeting amazing people and lifelong friends from literally all over the world!
Being a makeup artist must be fun -- but what do you do for fun when you're not playing with makeup?
I LOVE to spend time with friends and family. Lovely dinners, going hiking, the beach, Pilates (yes, it's fun!), museums, gallery openings, art shows ... so many wonderful things to do in this world!!