Eva Longoria, Celine Dion and Mandy Moore are just a few of the celebrities who count Andeen Rose-Clark among the talented hairstylists who've created their gorgeous looks. Andeen has been around the beauty scene in Las Vegas for years, working everywhere from WYNN to Ceasars Palace. And now she's starting a new position as the Salon Manger and Stylist at Violet Hour, opening in Vegas on December 15. Read on to discover how she got started in the industry, why she loves boar bristle brushes and so much more.

Can you tell me a bit about yourself?
Originally born in Minot, North Dakota. My family moved to Las Vegas in 1971, I spent my first 10 years of school there, then in 1981 we moved to Germany where I finished high school. After graduating with honors, I decided to forgo college and come back to Las Vegas to make it on my own. What a fun whirlwind that was, I worked odd jobs to pay bills, probably one of the most memorable was working for Liberace at Tivoli Gardens restaurant. Eventually, I got bored of the Las Vegas life -- crazy right? But I decided I needed to be a bit more grounded and I moved to Salem, Oregon where my family had settled after military life.

That's where my Cosmetology career began -- at College of Hair Design Careers. The owner, George Powell, took me under his wing and told me "sky's the limit if you believe in yourself." I have never stopped believing in myself or reaching for the sky. I wear a Tiffany dogtag necklace that has the word believe engraved on it -- this is the one word that best describes me.

How did you first become interested in beauty, and what led you to become a hairstylist?
Honestly, I never played with dolls or wanted to "do hair" -- my best friend, Chanen, was a hairstylist and she suggested I try it out. Not having any clear direction in life, living my life somewhat as a gypsy after high school and being a new mom, it was time to "grow up." I enrolled in school just for manicuring, but after talking with George and following his suggestion that I take cosmetology as a whole, it would give be better options for my future -- SOLD!

What are some of the moments that have stood out as highlights in your career?
[I moved back to Las Vegas in 1998 [and] went to work for Jose Eber at the illustrious Caesars Palace Hotel -- a dream in unto itself, anyone who was anyone either stayed at Caesars or worked there. Not only was I working at Caesars, but working for an industry icon. Life was good. During my time at Caesars, I studied with some extremely talented hairstylists, went to the Vidal Sassoon Academy, Toni and Guy Academy, took classes from the talented Beth Minardi, who is one of my industry heroes.

The first celebrity I worked on was Ivanka Trump for her birthday. he was an absolute delight, beautiful, kind and smart-the whole package.

Since Ivanka, I have worked with Eva Longoria, Kendra Wilkinson, Mandy Moore and many, many more.

Wanting more from myself, I left Caesars to open WYNN Las Vegas, where I was blessed to study under another industry icon, Vivienne MacKinder, a true genius in our industry.

Eventually my career path led me to manage the Ken Paves Salon in Las Vegas. Working with Ken inspired me to do more than just hair. Creating and cultivating a team, helping stylists find their way in our crazy industry is what inspires me today.

What are your top 5 beauty essentials?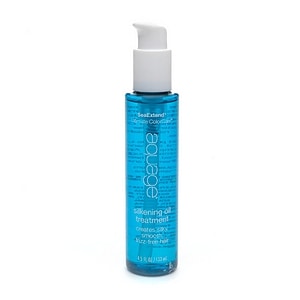 Aquage Sea Extend Silkening Oil Treatment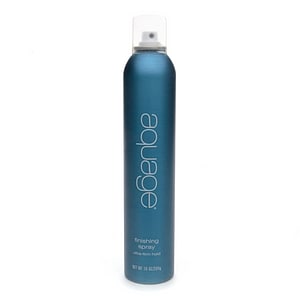 Aquage Finishing Spray
Kevin Murphy
Fresh.Hair
Kevin Murphy
Anti.Gravity
My absolute must-have:
Aquage
Beyond Shine
What are your top 3 hair tips?
1) Steer clear of plastic-bristle brushes. Using a brush with boars bristles on dry hair will help distribute the natural sebum to the hair, creating shine and movement.
2) Always trim your hair every 4-6 weeks. Even if your are growing it, this will help maintain healthy hair.
3) Deep condition at least once every 2 weeks. Hydrated hair is healthy hair.
Being a hairstylist must be fun -- but what do you do in your spare time?
I like to play co-ed softball, it allows me to just have fun!