Those who know me know I love to spa. I could be content going to the spa every day, if I had the funds available! Sadly, I need to restrict my massages, facials and body treatments to once a month at most. If you're on a budget right now, or you just want a way to create a more zen-like atmosphere in your own home, then why not
create your own at-home spa day
? I've come up with a fool-proof way for you to pamper yourself from head to toe using some very fabulous products from
Neutrogena
.
FACE:
Getting a facial is one of the most relaxing ways to spend your time -- yes, even with extractions! But I don't recommend performing extractions on yourself, since that's best left to the professionals, so an at-home facial becomes even MORE fun and relaxing than usual. These Neutrogena products will hydrate, refresh and rejuvenate your skin while giving you a gorgeous glow.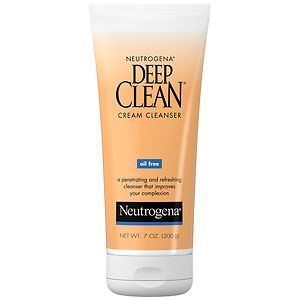 The best skin starts by being clean. I'm loving the
Neutrogena Deep Clean Cream Cleanser
, which as the name suggests, really cleanses the skin. I love a creamier formula, especially at the end of winter when my skin is still really dehydrated. This formula is wonderful for even the most sensitive skin and really gets you in the spa mindset right away. It does tingle after about 10 seconds, but in a pleasant, menthol sort of way.
$6.50 at
drugstore.com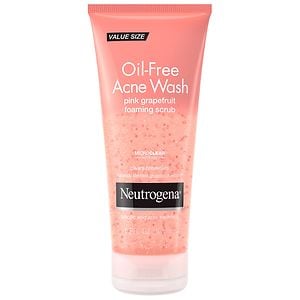 I don't recommend exfoliating more than once a week -- any more might irritate your skin more than it helps -- so doing it during an at-home spa day is perfect. The
Neutrogena Oil-Free Acne Wash Pink Grapefruit Foaming Scrub
is perfect for this. Even if you don't suffer from acne and just get mild breakouts, this scrub will help clear up those pesky spots in a jiffy. Its fruity, zesty scent calls to mind the sultry heat of summer, while the formula's microbeads and Vitamin C remove any buildup.
$9.50 at
drugstore.com
Have some pesky blackheads that just don't seem to go away, no matter what you do? Try the
Neutrogena Blackhead Eliminating Cleanser/Mask
. I like to use it as a mask instead of a cleanser, concentrating just on my nose -- and within 5 minutes, every single blackhead is GONE. It's a great way to get rid of blackheads without doing any extractions!
$7 at
drugstore.com
HAIR:
Want your tresses to be soft and silky smooth?
Neutrogena Triple Moisture Deep Recovery Hair Mask
is your answer. Slather it on before you start the rest of your at-home spa treatments and let it sit for at least 20 minutes. You can even tie up your hair and put a shower cap over it to really let the mask sink in. When you rinse it out? Touchably soft strands!
$7.50 at
drugstore.com
BODY:
I could honestly get a massage every single day ... if I had the funds for it! But since I don't, I'll settle for creating an at-home massage experience with these three products.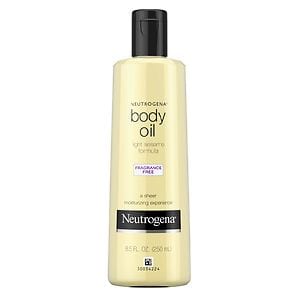 Give yourself an invigorating arm and leg massage with the
Neutrogena Body Oil
. I tend not to be a fan of most body oils because, as one might imagine, they leave the body feeling super slick and greasy. Not so with this one, which sinks into the skin immediately and makes it feel soft and super smooth.
$11 at
drugstore.com
Take the moisture and nourishment to the next level by massaging in
Neutrogena Norwegian Formula Moisture Wrap Body Lotion
. Watch all of the dryness and flakiness of winter fade away in seconds!
$8 at
drugstore.com