Once in awhile, I come across someone who just completely intrigues me from the very first moment. Gail Schneider of Wow Brows is one such person! Not only did I discover that Gail is originally from Israel -- about which we've now had many conversations, since I fell in love with it when I went back in December! -- but I just love the fact that she started a salon dedicated to brows. I'm always looking for new tips and tricks to make my brows look amazing -- and Gail has them in spades! Read on to discover how she got started in the brows business, the shape you should avoid and so much more.

Can you tell me a bit about yourself?
I was born in Israel and raised in New York City. My career included management positions in the corporate world until I decided to study fashion designing, and shortly after that launched my own line of one-of-a kind tank tops. My line, called Gschneider Designs, soon became popular with high end clientele, including celebrities as Britney Spears and Demi Moore. In 2008 the tops were showcased/modeled in Fashion Rocks the Universe, Miss USA, Las Vegas.

How did you first become interested in brows, and what led you to opening up Wow Brows?
I've always had the passion for the perfect brow. Being a true Libra, it was about the right balance. Brow shaping was my hobby and when my husband was relocated to NYC several years ago, my sister Dari (who had a waxing/brow shaping studio in Miami) persuaded me to study aesthetics in hopes that we would one day merge. I loved the idea and decided to make a full circle from fashion to aesthetics and went back to beauty school. Funny enough, my husband who is a hotelier was relocated to Miami a few months ago, so it didn't take long before Dari and I merged, and opened up Wow Brows & Waxing studio, Miami. We are currently launching the second location in Fort Lauderdale.

What are your tips for finding the perfect eyebrow shape?
Eyebrows are the picture frame of the face. A perfect shape accentuates your positive facial feature and diminish the less attractive traits. Just like any fashion, eyebrows should always be classic and never a trend. Eyebrows should be shaped more naturally and proportionally to emphasize your eyes, complement and balance the features.

Is there an eyebrow shape you wish would disappear forever?
Too much of everything is never a good thing. I suggest avoiding:
Too thin or too thick
Extreme high arch
Very round or curvy
Over tweezing, especially in the middle part -- which can create a wide-set look and most often cause bald spots.

What are the eyebrow-specific products you swear by?
I'm an avid believer in natural skincare products and therefore use only the highest quality of organic green hard and soft wax. I can't live without my professional precision tweezers.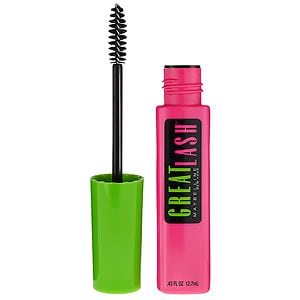 Maybelline mascara



Dead Sea black mud mask

Philosophy Sweet Kisses Bubble Gum Lipgloss



Principal Secret Reclaim face wash and moisturizers

Being an eyebrow specialist must be fun -- but what do you do in your spare time?
I believe in work hard/play hard. So, never a dull moment! Going out with my husband, traveling, reading, drawing, exercising and I feel I sometimes need just another 8-10 hours in the day.