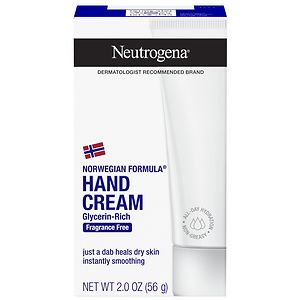 I don't know about you, but once the temperature drops below 60, my hands start suffering. We're talking peeling, cracking, chapping, severe dryness ... the works. Well, until
Neutrogena Hand Cream
came into my life, that is.
This is different than any other hand cream I've ever tried. The formula is actually a gel that turns into a cream once it's rubbed into the skin. (For reference, it has a consistency similar to Neosporin.) I wasn't sure how to feel about that, until I watched the cream work its magic.
Gone were the chapping and cracking -- in their place was soft, smooth skin that looked like cold temperatures had never arrived! Plus, it's fragrance free, so it doesn't compete with scented body lotions or perfumes.
I feel like this is a more clinical approach to whipping skin into shape -- and I like it!
Neutrogena Hand Cream retails for $4.54 at
drugstore.com
.