Awhile back, I wrote about some pretty fabulous products from the brand
Solutions That Stick
. Solutions That Stick invents and manufactures both wacky and useful personal care products that no one will ever know you're wearing, unless you disrobe of course! Creator
Kim Castellano
has taken the brand from one product,
Garment Guard
, to an entire line of useful and innovative solutions for every need you can possibly imagine. Not to mention she's one of the nicest, most genuine people you'll ever meet! Read on to find out how Kim created Solutions That Stick, the mascara she can't live without and so much more.
Can you tell me a bit about yourself?
I am a Southern California native. I attended University of Southern California for undergrad (the Entrepreneur Program) and returned for law school. Moved back to Orange County in September 2001 because I just wasn't LA enough, hated being a lawyer and missed the beach and my family gatherings. Married an amazing guy in 2004, only to lose him to a car accident in 2005. Bought a sailboat in 2006 and started sailing around the world. Met an amazing guy who lasted 2.5 months on the boat with me (with no mutinous plots) and got married in 2011. Now we live between Laguna Beach and Sun Valley.
How did the idea for Solutions That Stick come to you, and what brought it from a dream to reality?
In law school (around 1999), I got sick of my expensive white Juicy Couture T-shirts getting ruined by yellow taco pit stains. Unable to find a disposable cotton armpit liner for sale, I put my legal research skills to work and had some samples made up. I sent them to all the department stores and Nordstrom picked them up. After that it was easy to sell the same thing, but for jeans, then a similar one for hats and collars, then branch out into all lingerie accessories, and, of course, to fart pads. So in reality, Solutions That Stick came about because of all the products I needed to make to keep myself looking put together. Also, as it was the early days of the internet, being able to sell online helped with getting the word out and keeping costs low.
What are some of your favorite products from the line, and what makes them stand out for you?
Garment Guard
, of course, saves my whites, silks and blazers from getting pitted out and spending lots of time and money on dry cleaner runs.
Pocksie
gets stuck in all my cardigans, dresses and Trader Joe's shopping bags. (Why don't they make more women's clothes with pockets?)
White Collar Grime
goes inside all my hats to make them more comfy and keep the makeup and sunscreen from icking them out.
Subtle Butt
more than occasionally, especially on airplanes.
What the Smell
when I have to be on airplanes with other people who don't know they should use Subtle Butt.
Let's talk beauty. What are your 5 favorite products?
1)
Benefit They're Real! Mascara.
I never thought I would pay for prestige mascara over Maybelline, but this stuff makes my lashes look great and brightens my face.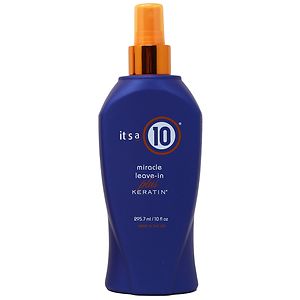 2)
It's A 10 Leave-In Conditioner.
Easy to use and helps keep my difficult hair slightly less obnoxious.
3)
Essie
nail polish in Bermuda Shorts or other bright pink or red. I get to look at it and it makes me smile. Call me seagull.
4)
Alba Botanica Hawaiian Coconut Dry Oil Natural Sunscreen SPF 15
. Smells like I'm in Hawaii and hydrates with no white mess, while offering enough protection to let me play in the sun.
5)
Desert Essence Organics Coconut Hand & Body Lotion
. Smells amazing and the jojoba oil keeps it from feeling greasy but forms a thin layer on my skin to act as a barrier, preventing moisture from escaping and keeping the Dry-daho dryness out.
What can we expect next from Solutions That Stick?
The Dirty Side of Fashion book: an interactive resource on what to do with your clothes once it has interacted with your body. High & Tighty: stick-on bra that lifts, covers and gives cleavage. Heel of Steel: impenetrable clear urethane (same stuff that covers helicopter blades in the desert) stickers to protect high heels. PerFit Bra: think build-a-bear, but with a bra that you can custom fit and swap out parts.
Being a product innovator must be fun, but what do you do in your spare time?
In Idaho I love skiing (Alpine and Nordic), hiking and experimental vegetarian cooking. In Laguna Beach I love scuba diving, surfing and egg olympics on the beach. And everywhere, I love over-analyzing and sweating the small stuff, generally in costume.
Be sure to follow Kim on
Twitter
and
Facebook
!